Asian Foods : PORK LO MEIN
I recently swooned over a new cookbook from America's Test Kitchen entitled Comfort Food Makeovers. The chicken enchiladas I tried were delicious and a great lightened up version of the classic. As I mentioned in that review, I was very much looking forward to trying more recipes from this book (especially now that I'm trying to crack down and lose some weight).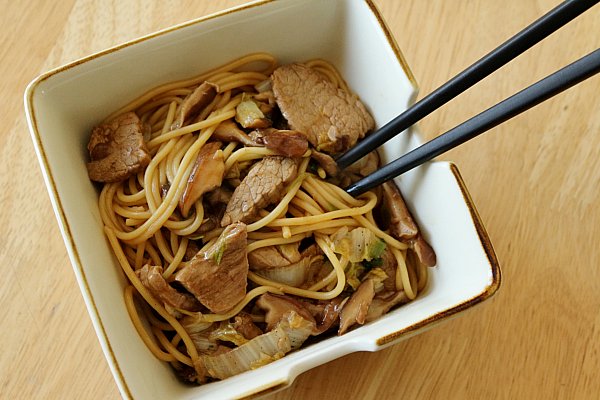 In a game of poker, if the chicken enchiladas were a full house, this pork lo mein was a royal flush! It was probably the best lo mein I've ever had! It was so full of flavor, with incredibly tender slices of pork tenderloin. And, unlike the local take-out, I actually knew everything that went into making it! No mystery ingredients here.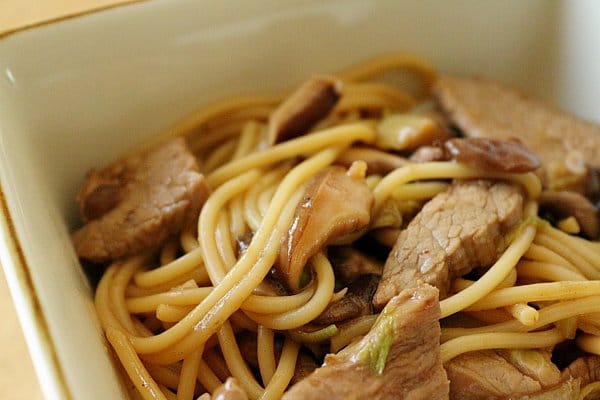 Each serving is full of lean meat and vegetables, with less of a focus on the noodles (this makes it healthier than if it was completely carb-centered). There were still plenty of noodles to go around, and a single serving was definitely filling enough not to require seconds (although it was so delicious I wouldn't blame you if you did). I will never need another lo mein recipe. Ever. This was incredibly straightforward and easy to make.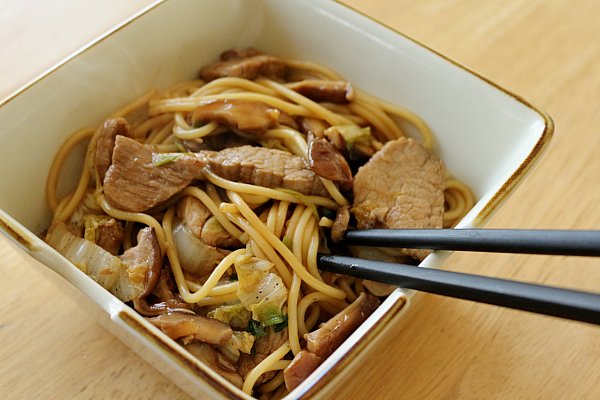 Even if you don't have a local Asian market to shop at (as I do), you can easily find all of these ingredients in a well-stocked supermarket. In the case of the shiitakes I used, my Asian market was out, and the supermarket only had pre-sliced ones. This worked just fine so if you can't find whole shiitakes to work with, don't fret! I'm also sure you could swap the pork tenderloin for chicken breast if you'd like. The flavors in the sauce would work great with either protein.