The staff shortage slowing down air cargo and bags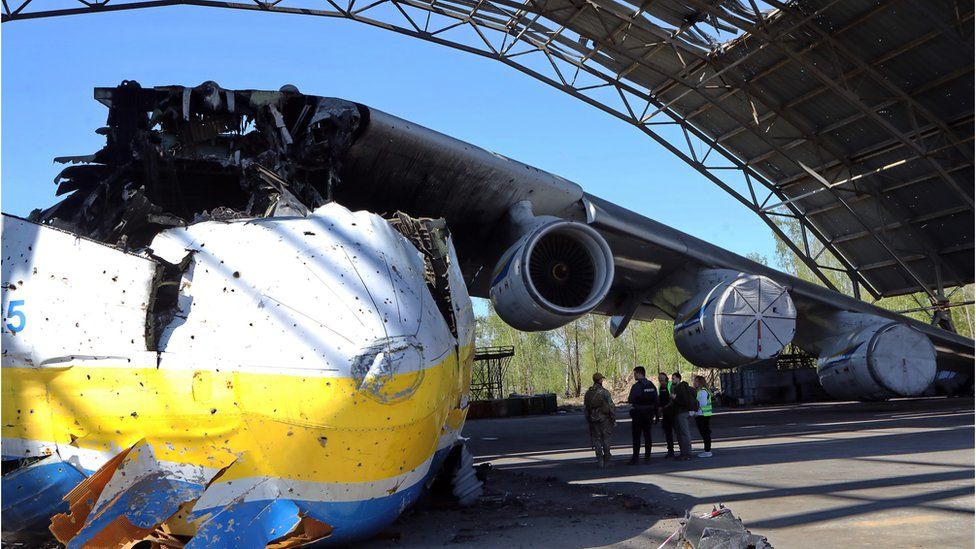 When photos emerged of the largest cargo plane in the world reduced to a smouldering husk, at Hostomel airport in Ukraine, Dan Morgan-Evans recalled the many times his company had chartered it for urgent freight deliveries.
That includes transporting personal protective equipment (PPE) and antigen tests during the pandemic – but also plastic Christmas trees, the group director of cargo at Air Charter Service explains.
In the run-up to Christmas shopping season in 2021, the Antonov An-225 Mirya made four flights from China to Ireland, conveying 130 tons of plastic Christmas trees on each trip. At the time, High Street retailers were under huge pressure to get products in to stores.
"Those were some of the last charters we did with it as a company," says Mr Morgan-Evans. "It was madness."
Air freight has always been viewed as the ultimate – and most expensive – option for people determined to transport goods quickly.
Problems in the container shipping industry as a result of the pandemic have pushed more business towards air freight but it too is facing challenges.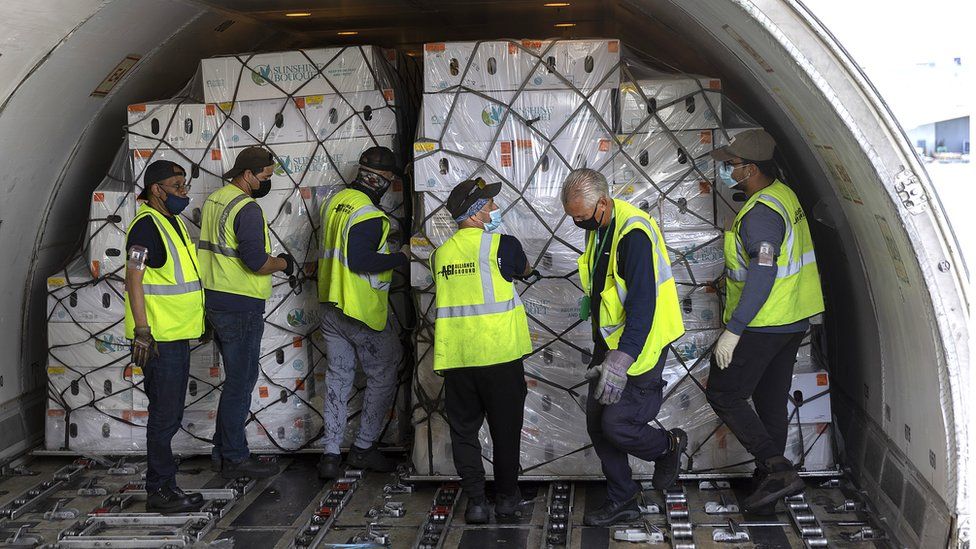 According to the International Air Transport Association (IATA), the cargo handling industry lost thousands of workers during the pandemic. Consequently, there is now a "severe shortage" of skilled ground handlers to move goods.
Niall van de Wouw, chief air freight officer at Xeneta, highlights the shortage as a key problem.
"There is enough capacity in the air but there's not the capacity on the ground," he says, saying the present situation is something of a "bottleneck".
"Whether it's truck drivers, or people loading ships or planes, or people in warehousing, there seems to be a global issue of finding operational people at the lower end of the pay-scale," he adds.
He suggests, some of these problems for the industry are self-inflicted, caused by persistently undervaluing cargo handling as a service and perpetuating a system where staff are low-paid.
Many cargo handling firms are tight-lipped about the situation. IAG Cargo recently announced its "biggest ever recruitment drive", with 500 roles available. However, a spokeswoman declined to comment on how the plan is going.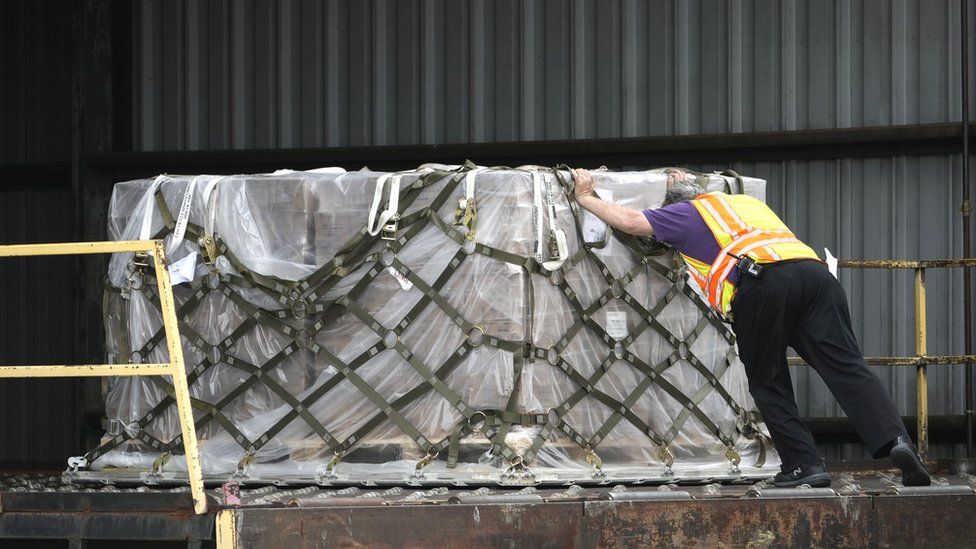 Another company, dnata, is "not immune from the staff challenges facing the industry" but is "relatively well placed" to meet those challenges, a spokeswoman says.
Whereas a spokesman for Swissport commented that the company is "not experiencing staff shortages to the point that their cargo operations are affected".
"In order to attract anyone to any particular business you need to provide attractive terms," says Peter Drummond, director of baggage at tech firm, Sita.
Mr Drummond adds there is also a shortage of passenger baggage handlers at present. It takes time to recruit these workers and do the necessary security checks, he notes.
Rates of mishandling – when bags are left behind, or sent to the wrong destination – before they are, hopefully, reunited with their owners, were up in 2021 on 2020, according to Sita.
The number of mishandled bags per 1,000 passengers rose to 4.35 from a low of 3.5. It remains below the rate of 5.6 recorded in 2019, however, and well below 2007's rate of 18.88.
While you're 4.5 times more likely to have your bags mishandled on an international flight, than a domestic one but the chances of it happening at all remain "quite low", argues Mr Drummond.
He also suggests that, while short-staffed, the aviation industry is investing more in technology, such as that offered by Sita, that automatically tracks bags as they move through airport systems.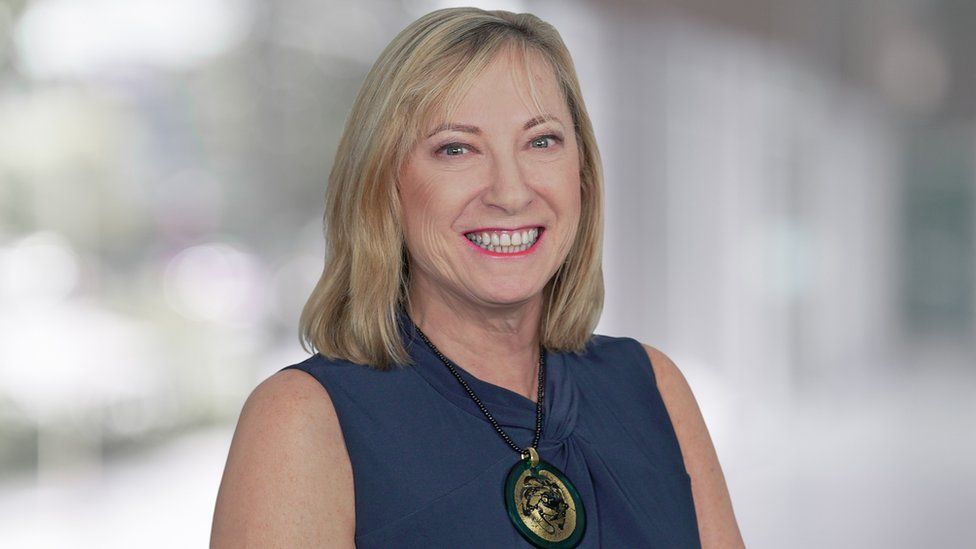 There are other pressures on the sector, besides staffing at the moment.
Jess Nitsche, a photographer and designer based in Southern California owns Aixela Studio, which sells photographic prints, decorative items and clothing online.
Some of her products are printed in China and then shipped to the US but lead times have doubled, she says, adding, "I am unsure if I will be able to keep my shop open in the next year."
Ms Nitsche uses air freight when shipping her products overseas but says this has become far less reliable than domestic shipping.
She has been advised that the delays are partly due to disinfection processes affecting shipments in some parts of the world. Chinese authorities have insisted that packages be disinfected, even though experts suggest that the risk of catching Covid-19 from post is very low.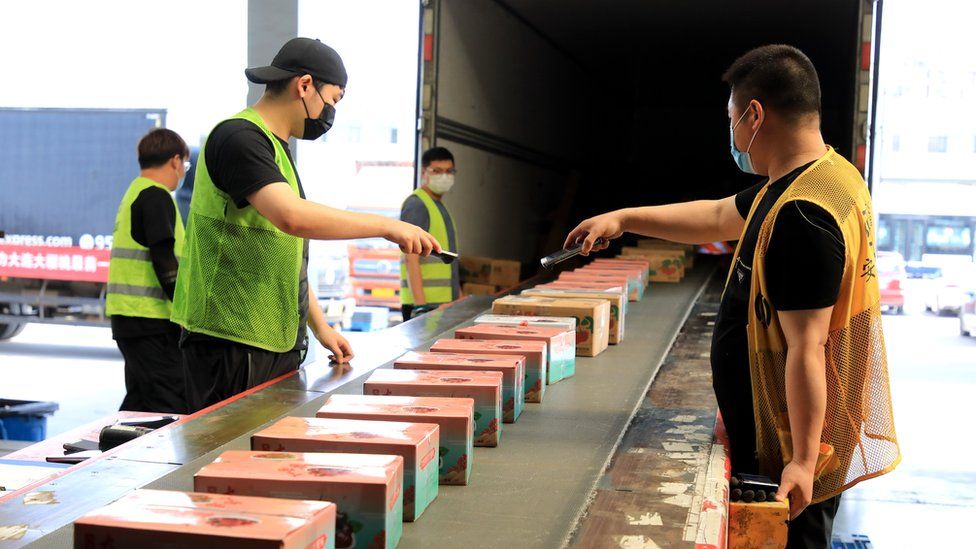 Some businesses, who can afford it are opting to buy their own cargo planes, or chartering aircraft specially.
Air Charter Service has seen a huge spike in business, says Mr Morgan-Evans, estimating that volumes were up around 400% in 2021.
Unlike some air freight options, chartering firms can and do push airports to ensure they have staff available to load and unload these premium flights when required, ensuring timely deliveries, says Mr Morgan-Evans.
Helane Becker, a managing director at market analysts' Cowen, forecasts that, following an "unprecedented" situation, demand for logistics services will cool off in late 2022, versus last year.
And while Mr Morgan-Evans hopes to see plenty of continuing appetite for chartered cargo services in the final quarter of the year, he concedes soaring inflation may reduce overall consumer demand.
Are people still prepared to pay high prices for certain products given increasing inflation, he wonders, adding, "it's kind of wait-and-see, it could go one way, or another for us."