NI teachers taking industrial action could have pay deducted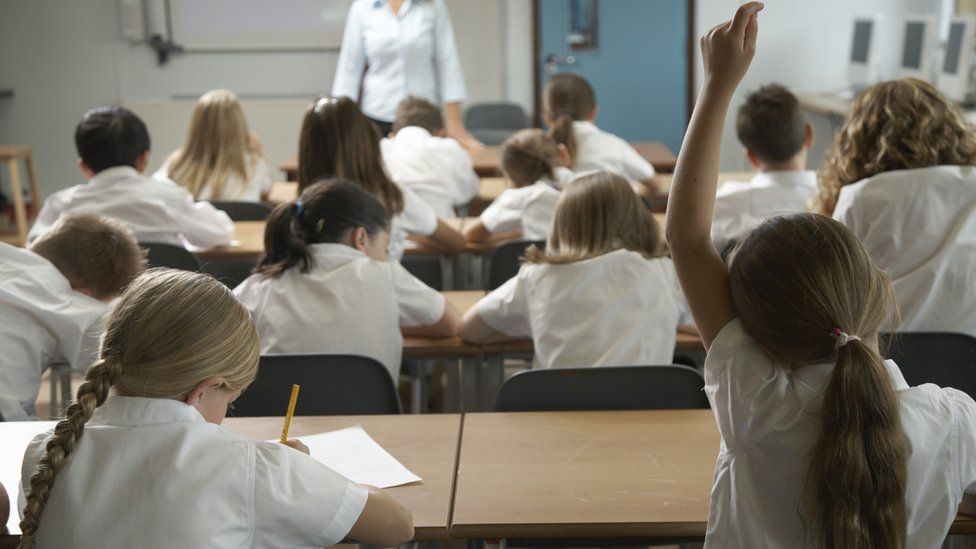 Teachers in the NASUWT union taking action short of a strike could have pay deducted for breaching their contract.
That is according to a letter from the teaching employers to school principals, seen by BBC News NI.
Members of the NASUWT in Northern Ireland began industrial action short of a strike in May.
The action affects a number of duties, including covering for other staff, overseeing exams, lesson plans, inspections and parent meetings.
It came after teaching unions in Northern Ireland rejected a pay offer from employers as "inadequate".
The NASUWT's Justin McCamphill said the letter was "inflammatory and a naked attempt to intimidate and create anxiety for teachers immediately prior to the start of the summer break".
The NASUWT was the first union to take action in response, but the Irish National Teachers Association (INTO) is also set to ballot its members on industrial action over pay.
INTO said some teachers were "finding it impossible to make ends meet in the face of escalating costs associated with energy and food".
Members of the National Association of Head Teachers (NAHT) also recently backed industrial action in an indicative ballot.
'Proportionate deductions'
The letter to school principals said the NASUWT action had implications for "teachers' contractual obligations".
It came from Sara Long, chair of the Management Side, which is the umbrella body for teaching employers in Northern Ireland – including the Education Authority (EA), the Council for Catholic Maintained Schools (CCMS) and the Department of Education (DE).
"It is Management Side's view that by participating in the action short of strike as directed by the NASUWT its members are not fulfilling the full extent of their contractual obligations and are thereby in breach of contract," Ms Long wrote.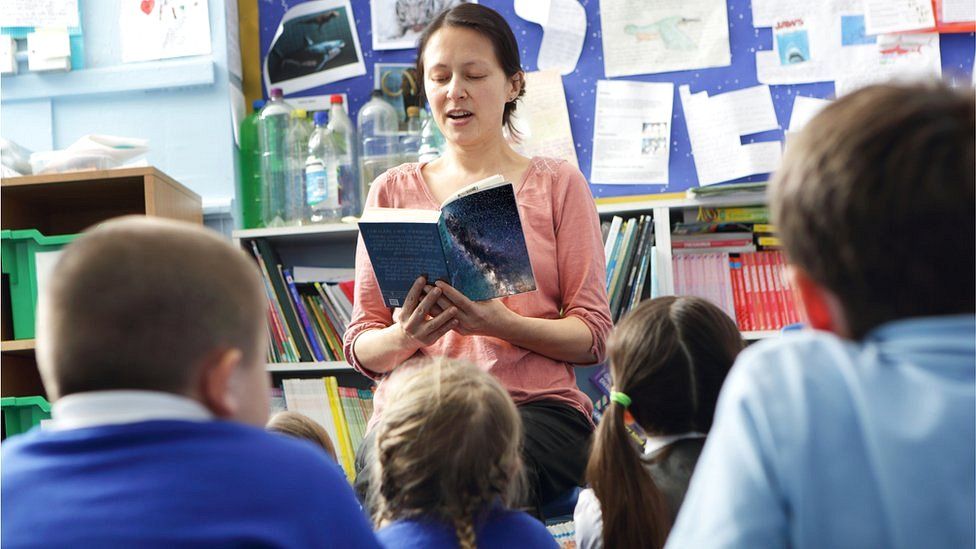 She said a number of actions NASUWT members were taking were in breach of the Teachers' (Terms and Conditions of Employment) Regulations (NI) 1987.
That included things like not submitting lesson plans to school management, limiting attendance at school meetings to once a month, not meeting parents outside teaching time and not co-operating with inspections.
"Management Side cannot accept the partial performance of teachers' contractual duties and we have written to the NASUWT to request that it stands down the actions we consider to be a breach of contract," Ms Long's letter continued.
"We have advised that if this cannot be agreed, we will need to consider putting in place arrangements for the appropriate and proportionate deductions of salary from those teachers who are in breach of their contractual obligations."
She also said that Management Side were willing to meet NASUWT again in the coming weeks.
The NASUWT said: "The union will respond robustly to Management Side to advise them that their threats serve little purpose other than to unnecessarily escalate tensions during the trade dispute.
"The NASUWT will not hesitate to take steps to protect our members' interests and if the employers escalate the dispute by attempting to take retaliatory action against our members, then the NASUWT will not hesitate to call strike action."