Cumbria coal mine: Would it threaten the UK's climate targets?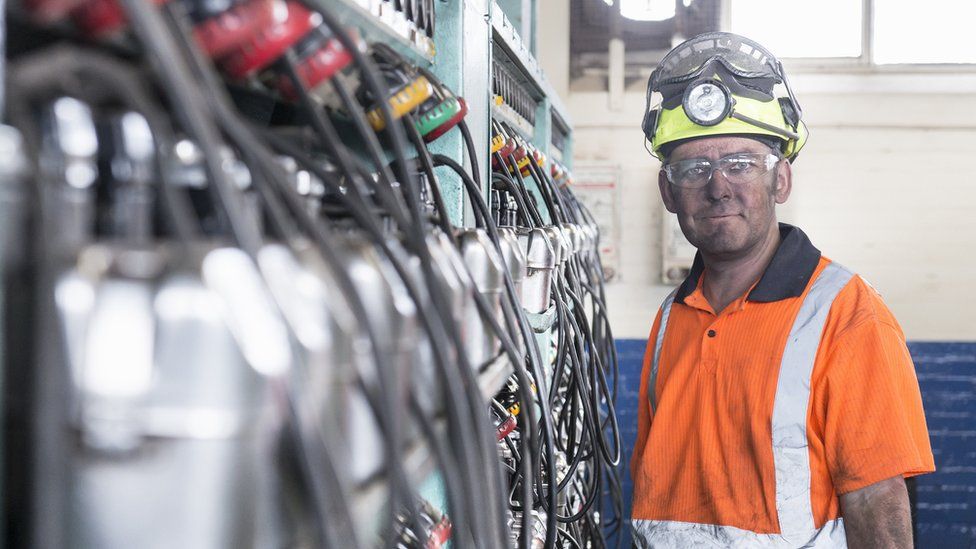 The government is is due to announce whether it will approve a new coal mine in Cumbria – the first for 30 years.
It would provide fuel for the UK's steel-making industry which currently relies on Russian coal.
But critics fear it would undermine the UK's climate change targets, which rely on a move away from fossil fuels.
Does the UK need a new coal mine?
The coal from the mine wouldn't be used to generate electricity for the UK, but to make steel.
Most steel production involves heating coal to high temperatures and combining it with iron.
Currently about 770kg of coal is needed to make one tonne of steel – and the UK produces 7.4 million tonnes of steel a year.
At the moment UK steel-makers get nearly half their coal from Russia.
But after its invasion of Ukraine, Prime Minister Boris Johnson said he wants to move away from Russian resources.
However, the government's advisory Climate Change Committee (UKCCC) points out that 85% of the coal produced by the mine would be exported.
Why is the mine controversial?
The project was initially approved by Cumbria County Council in October 2020, with West Cumbria Mining, the firm behind the project, promising to create 500 direct jobs and 1500 in the wider community.
Some critics have questioned those figures, but more than 40 Conservative MPs signed a letter backing the mine.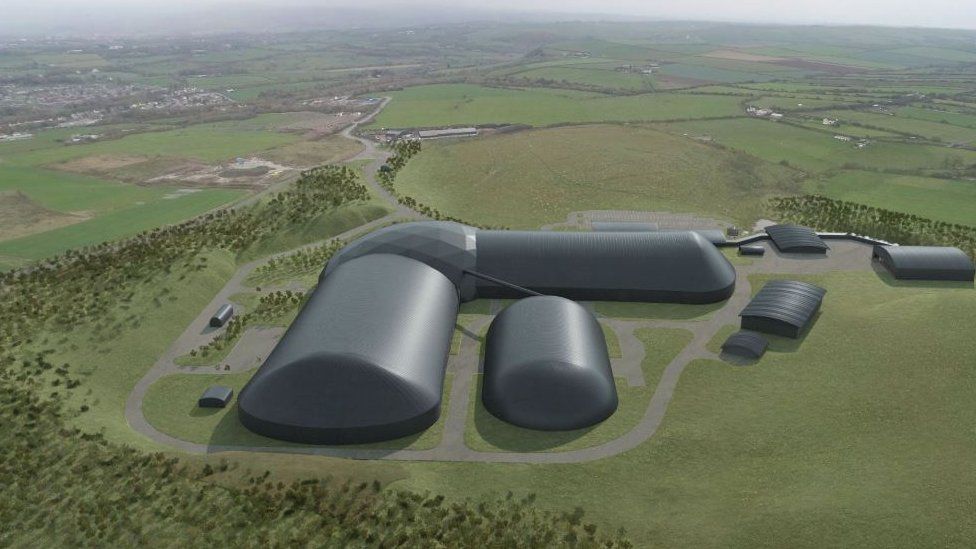 However, in February 2021 the decision was suspended after UKCCC told the government that coal for steel-making shouldn't be used beyond 2035 if the UK wants to meet its climate targets.
The council had granted permission to dig until 2049.
The Planning Inspectorate reviewed the original decision, and sent a report to Communities Secretary Michael Gove, who is due to announce a final decision by 7 July.
At the end of June, the UKCCC chair Lord Deben called the proposal "indefensible". He warned that its approval would damage the UK's leadership on climate change, and "create another example of Britain saying one thing and doing another".
What's the environmental impact of steel?
The UK has a target to cut its greenhouse gas (GHG) emissions – which are responsible for climate change – by 78% by 2035.
In order to meet this goal, emissions generated by the steel industry must be cut: in 2019 steel production was responsible for 12 million tonnes of carbon dioxide, or 2.7% of the country's total GHG emissions.
The UKCCC says if steel firms don't stop burning coal by 2035, they will have to use expensive technology to capture the emissions generated and bury them underground.
Are there alternatives to coal?
Steel-making is problematic because it uses so much coal. But firms are trying to expand the role of cleaner technologies.
Electric arc furnaces (EAF) can help reduce emissions by using electricity to melt scrap steel, which reduces the coal input and the amount of fossil fuels needed for heat production.
It is also possible to use hydrogen in the process instead of iron, which can reduce emissions further – by 61% from 1.8 tonnes of carbon dioxide per tonne of steel to 0.7 tonnes, according to the OECD.
At the moment, 41% of European steel is produced using the EAF process, while hydrogen is used in 10% of global production.
But the International Energy Agency says that these technologies have failed to develop fully, and urges governments to begin "creating a market for near-zero emissions steel".
Are other countries facing the same dilemmas?
Agreements reached at the COP26 climate talks in Glasgow in October 2021 demonstrate that countries are committed to cutting emissions across a range of industries, including steel.
China, India, Japan and the US are the world's biggest steel producers, and significantly dwarf the British industry.
In 2021 China produced more than 1 billion tonnes of steel, compared to the UK's 7.4 million.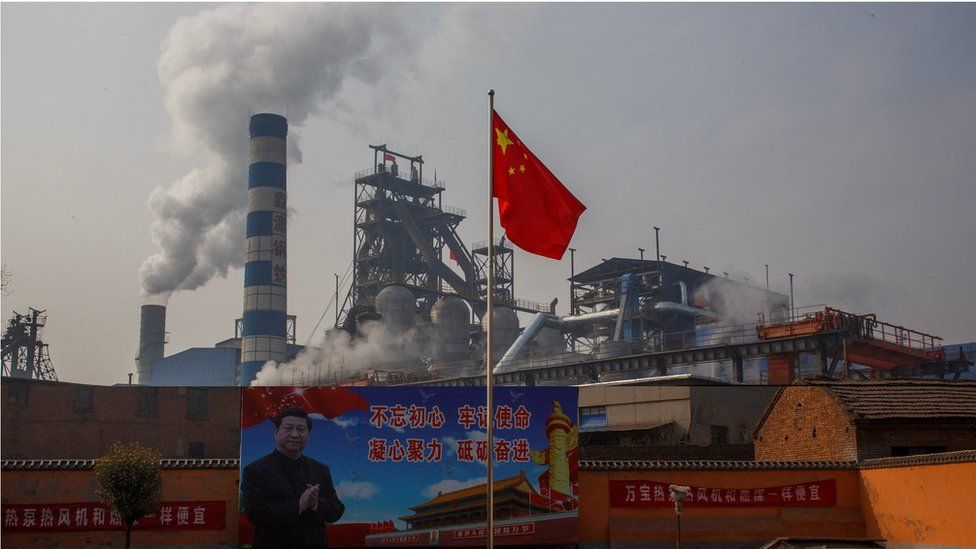 These large producers all continue to use coal in their steel industry.
But some have set targets to reduce its use – China cut steel production by 3% in 2021 and expects the industry's coal use to peak by 2024.
However, the ongoing cost of living crisis has led some countries to delay plans to move away from fossil fuels, over worries about potential job losses and rising energy prices.